HOME
Mathletics Arrives at Whelihan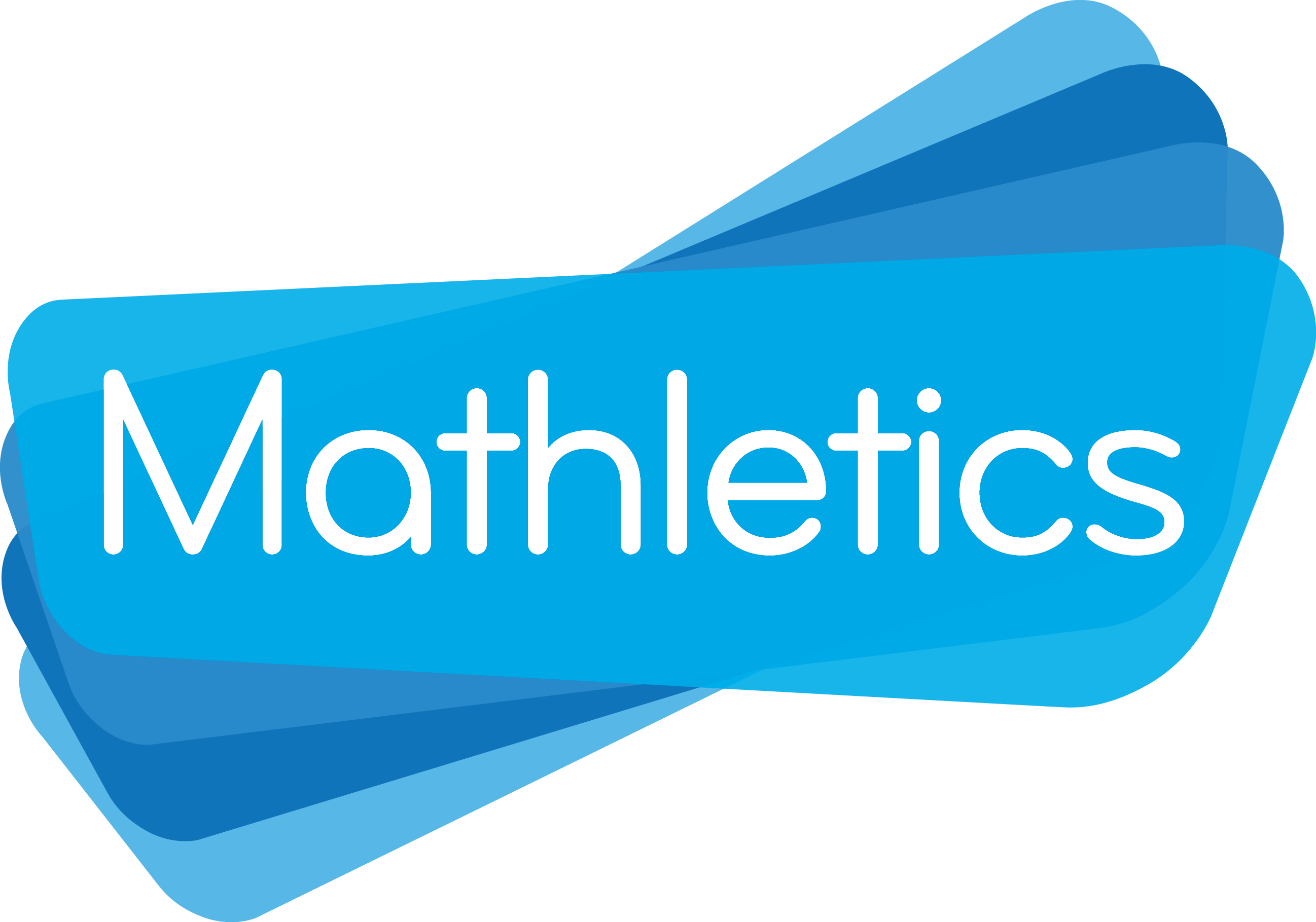 We are excited to introduce "Mathletics" to the elementary students of Father Whelihan School. Mathletics is a web based computer program designed to improve children's math skills in a fun, engaging, and interactive way. It allows teachers to supplement their programing, but more importantly gives students an opportunity to share their learning at home on any computer or personal device. Mathletics activities directly correlate to Alberta Educations curriculum outcomes. This online learning tool comes highly recommended by professionals within our school district and is used by educators throughout the world. It helps motivate the students and improve their math skills.
Children will have24 hour access to Mathletics through a unique username and password. This means that students can work at their own pace; anywhere, anytime.
Mathletics at Home
We recommend that you spend time looking at the program with your child so that you can gain the greatest understanding of how Mathletics will benefit your child's learning.
In your child's agenda we will attach the student's individual user name and password. This gives you and your access to the program. Each student's Mathletics account holds information relating to individual results and progress, as well as a myriad of fun, engaging activities to improve basic math skills, enriched learning, and individualized programs.
Please take a look at this resource with your child and you will quickly see how this resource can supplement your child's learning in math.
Check it out!
Teachers at Father Whelihan
Grade 6 Halts Field Trip for Photo OPP!
After a morning at the Glenbow Museum for our grade six field trip, we went to City Hall to enjoy our lunch in the atrium.
As we were starting to pack up and get ready to head back to the museum for the afternoon the students were excited  to see Mayor Nenshi leaving Council Chambers.
He stopped and took the time to chat with our students and pose for pictures.  He also took some advice from some of our future city planners.
New Band Teacher

We are pleased to announce that while Mrs. Gagnon is away on a maternity leave for the remainder of the school year, Mr. Patrick King will be her replacement. Mr. King attended the University of Calgary, obtaining a bachelor's degree in both Education and music. Mr. King brings with him international conducting experience with both traditional band and children's choirs. We are certain that the fine quality of instruction that you have come to expect under Mrs. Gagnon will continue under Mr. King's leadership.
Welcome Mr. King!
Mummies Spotted in the Halls of Whelihan!?!?
What's Up Whelihan!
Monday, November 3 (Day 5)
HCSA grade 8/9 on ice
School picture retakes
We Day
Tuesday, November 4 ( Day 6)                                                                
HCSA grade 7 on ice
Author visit grades 1-4 p.m.
Wednesday, November 5 (Day 1)
HCSA grade 8/9 on ice
Learning Commons Committee meeting @ 6 p.m.
Thursday, November 6 (Day 2)       
Friday, November 7 (Day 3)
Upcoming Events
November 10                                           PD Day: No classes
November 11                                           Remembrance Day: No School
November 21                                           Movie Night / Progress reports go home
November 27 & 28                                  Parent teacher conferences
November 4                                             Term One Honor Roll celebration
 Tid Bits and Facts
Thank You, Thank You, Thank You
Our annual family Halloween dance was another tremendous success. Thank you to our dedicated team of volunteers and school council members for a job extremely well done. The costumes were amazing. Pictures of the event are posted in the school foyer for all to enjoy! Our next Family fun event is "movie night", scheduled for Friday, November 21st.
 Fees & Demographic Confirmation Forms
 A second round of Fee Sheets and Demographic Confirmation forms have gone home with those students who have not yet returned them. Fees are due immediately. Please use the on-line payment method or send cash or cheque payable to Father Whelihan School to the office. Please make any corrections on the Demographic Confirmation Form, sign the back where indicated and return it to the school as soon as possible. We thank you for your prompt attention in this matter.
Student Assessment
What does your child learn at school and how are they assessed?  Understanding the Assessment of your child can help your child's learning and success. Please follow this link to a parent resource from Alberta Education if you would like to find out more about what your child learns and how they are assessed at school: http://www.learnalberta.ca/content/mychildslearning/
Wrestling Begins this Week
 Grade 7-9 students who are interested in learning the skills of wrestling and having a great workout are encouraged to come check out our wrestling team. Both boys and girls are welcome to come out for the team. Students compete against other schools during the season within specific weight and skill categories, making this sport one of the fairest for all junior high athletes. If you would like more information about junior high school wrestling, please contact our school and speak to one of our coaches.
School Parking Lot Safety
 Please note that our staff parking lot is not a safe place to drop off students. Students should be dropped off on the street beside or in front of the school. Thank you very much for your cooperation in this regard.
Boston Pizza Fundraiser Opportunity
We have always had a great relationship with Boston Pizza Shawnessy, and we are happy to announce that they offered us the opportunity to raise money for our school. They have agreed to give 5% of whatever our families spend at Boston Pizza Shawnessy back to Father Whelihan School.
Here's what you have to do: After your visit to Boston Pizza Shawnessy, save your validated receipts and send them to the Father Whelihan School office. Boston Pizza will then give back 5% of the total to Father Whelihan School. This program will be offered throughout the entire school year and is open to include friends, family, teams or anyone for that matter affiliated with Father Whelihan.
This is a simple way to help raise money for our school without making an additional reach into the pocket.
Thank you to everyone willing to help us out and a huge thank you to Boston Pizza Shawnessy for this great opportunity.
FJW News!
Tues,September 16 ( Day 4)                                                              
Volunteer orientation @ 6:00
School Council meeting a@ 7:00
Thursday, September 18 (Day 6)     
Grade 8 $ 9 band trip to St. Bonaventure
Volunteer orientation at@ 1:00
Friday, September 19 (Day 1)
Upcoming Events
September 24                                           Liturgy 9:00 a.m.
September 26                                           JH TA Challenge #1
October 10                                               PD Day: no classes
October 24                                               Family Halloween dance
October 31                                               faith Day: no classes
Message from Administration.
 Thank you school council and all the volunteers who helped make our welcome back BBQ another huge success. Thanks also to all the families who joined us for the event and the parent / teacher conferences that followed. This Tuesday, we have our first school council meeting. All families re invited to attend the meeting. Plans are being made for our annual halloween family dance. It promises to be another wondeful schol event for your entire family.
Parent Volunteers
 Parent volunteers are valued contributors to our school community and are warmly welcomed. Volunteering at the school is an ideal way for parents to become actively involved in their child's educational experience. Your child and our entire school community benefits from your donation of time. All parents wishing to volunteer at the school are asked to attend one our two orientation sessions: September 16 at 6:00 P.M. and September 18 at 1:00 P.M. in the school Library.
FJW! 
We are off and running. The first week of school was a tremendous success. This week, we host our annual welcome back BBQ. All families are invited to attend. Parents are encourage to register for a conference with their child's homeroom teacher. We look forward to seeing everyone this Thursday.
Parent Volunteers
Parent volunteers are valued contributors to our school community and are warmly welcomed. Volunteering at the school is an ideal way for parents to become actively involved in their child's educational experience. Your child and our entire school community benefits from your donation of time. All parents wishing to volunteer at the school are asked to attend one our two orientation sessions: September 16 at 6:00 P.M. and September 18 at 1:00 P.M. in the school Library.
Parent-Teacher Conferences
We are pleased to be using the Conference Manager to schedule Parent-Teacher Interviews using the Internet.
The link for the Conference Manager is:
https://whelihan.schoolsoft.ca
(DO NOT include "www")
A Parent Account is required to use the Conference Manager. However, you only need to go through the registration process the first time you use the system. If you have never registered in the Conference Manager use the link above and click the "Register Now" button.
Can't remember your password?
If you already have a Parent Account, click on the link above, select "Forgot your password" and enter the email address you used to register in the system. You will then receive an email containing instructions for resetting your password. If you do not receive an email, you might have entered an email address the system does not recognize. If the problem persists, please contact the office and ask them to access your Parent Account, confirm your email address and reset your password.
Step 1 – Conference Manager Opens to Parents – September 5th, 2014 at 5:00pm.
If you used the Conference Manager in the past, your email and password are still in the system. You can simply access the Conference Manager using the link above.
Step 2 – Book your Parent-Teacher interviews
Select the teachers with whom you want to book interviews. You will see each teacher's schedule. After booking your appointments you can print off your schedule. You will also receive an email confirming your bookings. You can log into the system at any time to view your bookings, print, cancel or re-schedule appointments.
If you do not have Internet access, you are welcome to contact the office and we will schedule your conferences on your behalf.
Important Dates:
We recommend adding
to your address book
Sept. 5th – Start scheduling your interviews at 5:00pm
Sept. 12th – Conference Manager closes at 12:00pm
Sept. 11th – Parent Teacher Interviews
Sept. 12th – Parent Teacher Interviews
Back to School Already??
We hope everyone had a wonderful summer and is looking forward to another great year at Father Whelihan!
First day back to school is Tuesday, September 2nd.
Junior high students, grades 7,8,9, will meet at the back east tarmac at 8:20 and meet their homeroom teacher who will lead them into the school. Class lists will be posted on the outside school walls.
Elementary students, grades 1-6, will meet on the north tarmac by the playground at 8:20 where they will meet their teacher and enter with their classmates. Class lists will be posted outside the school walls.
Kindergarten parents will be receiving information on their stagerred entry start dates.
Please see our list of important dates for the 2014-15 year and add it to your calendar.
If you have any questions please contact the school at 403.500.2087
"Glow" Rocks It Out and Helps FJW Celebrate a Great Year!
Locally renowned rock group, GLOW, put on a huge show for the 6-9 students of FJW. Students came together to celebrate the end of a great school year.
Father Whelihan Flag Football Champs!
Father Whelihan Flag Footbal players captured the city championship Wednesday, adding to our already large collection of  championship banners!
Resident Artist First in the Province
One of our grade 9 students has won the Think Globally provincial art contest! Her name is Emmy Wyatt and she has been invited to the Legislature building in Edmonton during education week to receive her framed print, as well as a framed copy to be hung at the school. Her artwork will now be viewed publicly and globally at the age of 14 and will be presented to foreign delegates who visit Alberta. It was already on display at the BMO Centre during the Inspiring Education symposium, but now Emmy's art will be on display for the world to see.
Check out Emmy's work:
 
**Chance to Enhance: Calgary Catholic School District Support:
**From the school nurse regarding Measles vaccinations:
"Fill Your Freezer Fundraiser"
Back by Popular Demand!
Dear Parents,
Father James Whelihan School is excited to announce our "Fill Your Freezer" fundraiser.  It will run from March 20-April 15.
The money raised will be used to support technological improvements within the school, including the purchase of new Google Chrome Books, and iPad's.  Having these tools available for our children and staff ensures we are providing the most optimal learning environment.  We are also hoping to raise enough funds to cover the purchase of a BBQ Grill for the School.  Please support our campaign, sell to friends and family.
We are pleased to offer the following vendors in our fundraiser: Coco Brooks Pizza, Consumer Direct Meats, and Spolumbo's Sausage.  All order forms are attached.  All products are freezer ready, great to stock for BBQ season, and there is something for everyone.  We appreciate your help in making this fundraiser a success.
Please read the following on how to complete the order forms.
1. Money must be collected at the time of submitting your order.
2. Make Cheque's payable to Father Whelihan School Council.  If possible, make one check for the entire order to help the accounting process.
3. Make sure the money collected adds up to the cost of the items sold, the Order Totals page is the best way to ensure your order is correct.
4. Orders will be collected at the school office daily.  All orders and monies must be submitted by April 15.
If you would rather not participate in this event, but would like to help in our fundraising efforts, a financial donation would be truly appreciated.   Cheque's can be made payable to the Educational Society of Father James Whelihan School, a tax receipt will be issued for all donations, forms are attached.
Need more order forms?  Please feel free to copy original order forms, or ask for extras at the school office.
Questions?  Please contact the school at 403-500-2087.
Best Regards,
Father James Whelihan School Parent Council
Junior High Open House and Kindergarten Registration
If you haven't already seen the sign in front of the school, we are now accepting Kindergarten registration for the 2014-15 school year. Subsequently, as we prepare the next school year, we would like to invite all grade 6 students who are coming to FJW next year, to our JH open house at 7:00pm on March 20th.
Note from St. Philip's Fine Art Program
Current enrolment projections for St. Philip School indicates the need to consider the implementation of a restricted enrolment process in order to ensure that future growth does not exceed the school's capacity. It is important to note that the implementation of a restricted enrolment process will have no impact on Grade 1- 6 students currently attending the school. Resident (Catholic) Kindergarten students are also not impacted by this process. These restrictions will only apply to future students. Calgary Catholic School District will seek the input and advice of its community at a public participation meeting on Tuesday, March 18, 7 PM at St. Philip School. All parents interested in Fine Arts programming for their child(ren) are invited. (RSVP to St. Philip School: 403-500-2072)
Other Important Dates and Thank-You's!
Thank you to everyone who attended our Christmas Rock Concert, Band Concert, and Family Song Night. These events were all huge successes thanks to you!
Junior High Talent Show
Our annual mid-year junior high talent show will take place Thursday January 30th at 1:15 p.m. All parents are welcome to come watch our amazing singers, dancers and musicians. Auditions will be held the weeks of January 13th and 20th.
Staff Update
We welcome back Mr. Tamura from his Australian teacher exchange. He will resume his grade seven homeroom duties. We also welcome Miss Campbell to our school community. She will be replacing Mrs. Valenzuela (grade eight) as she is now on a full year maternity leave awaiting the birth of her second child. Both Mr. Tamura and Miss Campbell are looking forward to meeting their new students and parents.
Busy Week before Christmas!
Here's a list of important dates in the coming weeks before Christmas:
Thursday December 5th – Honour Roll Ceremony
Friday December 6th – Jersey Day
Monday December 16th  Telus Christmas play for all elementary at the Jubilee Auditorium
Heritage Park for Kindergarten
Tuesday December 17th – Band Concert at 7:00 pm
Wednesday December 18th – School of Rock Concert at 7:00 pm
Thursday December 19th – Elementary Christmas Song Night at 7:00 pm
Friday December 20th – Christmas Liturgy at 9:00 am. Please note:  No Hockey Canada Ice due to Liturgy.
- Early Dismissal at 11:45 am
Shoeboxes of Kindness
Mrs. Hovdebo's class got an early start on the Christmas spirit as they prepared shoeboxes for Operation Christmas Child.
Operation Christmas Child provides an opportunity for people of all ages to be involved in a simple, hands-on project of Samaritan's Purse that focuses on the true meaning of Christmas, God's greatest gift.
Great job Mrs. Ho-Ho-Ho-Hovdebo's class!
Philippines Relief at FJW!
Donate your spare change to a good cause!
Beginning Monday, November 18th, Father Whelihan will be collecting relief funds for victims of Typhoon Haiyan in the Philippines.The money will aid the 11 million people believed to be affected by Typhoon Haiyan. Bring in your change and help those who are affected!
FJW Swag Bag for Sale!
We are offereing students a secure and hygienic bag to transport your gym strip or Whelihan uniform to and from school. The bags are made of durable nylon with the Whelihan logo on the front and have strong straps for carrying. The distributer has given us a great price of $20.
This is a time sensitive order……..so don't delay! If you would like to order the new Whelihan Swag Bag, please fill out the PDF form below and return to Mr. Collier or Ms. Dubuc by Friday, November 29th.